Welcome to our website! Take a look around, read our philosophy and classroom descriptions. We encourage you to visit our school and meet our directors and staff. There is no better way to get to know us than a personal visit with you and your child. To set up an appointment to tour the center, call
215-659-8303
. We are open Monday through Friday from 6:30 AM to 6:00 PM.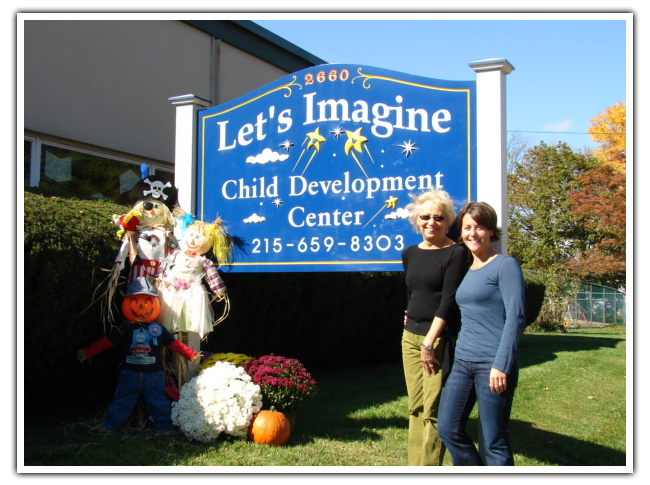 Let's Imagine is a private, family owned child development center which opened its doors on July 5th, 1995. You can always find owner, Doris, and her daughter, Sandi, on the premises and interacting with children. Both women are former teachers and share a love of children.
Let's Imagine is open year round and welcomes children from the ages of six weeks to six years. We offer learning programs for infants, toddlers, pre-school aged children, and Pre-K. We also have a before and after care program for kindergarten and first grade students attending the Upper Moreland School District. Let's Imagine is a member of PACCA, Pennsylvania Child Care Association.
Staff members meet the standards of the Department of Public Welfare. Our staff are chosen for their warmth, patience and understanding of children's developmental stages. Our goal is to give your child the best care at all times.